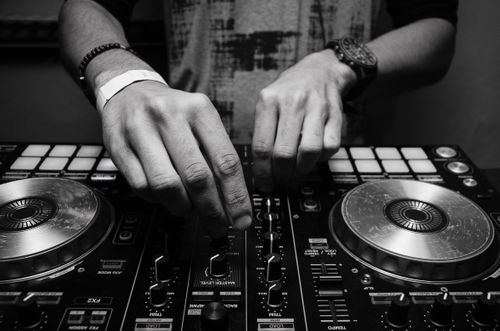 Love music? Think you've got what it takes to be a Radio Presenter?
We're dedicated to fostering new talent, which is why we're making a portion of our precious airtime available to new talent. This is your chance to break into the radio broadcasting industry and clock up some valuable experience as a Presenter. Become a REVEAL Music Radio Presenter and you'll get to present a 2 hour show on air for a minimum of 6 weeks for just €125. Your membership fee goes towards covering station running costs, meaning all donations go straight to our cause, the Musical Youth Foundation.
We use Myriad Anywhere 5, the latest industry gold standard software which means you can present your show from anywhere in the world. All you need is an internet connection, a basic microphone and a love of music. New to radio? No problem. Our team have decades of professional broadcasting experience and will provide you with all the training you need to get started.
REVEAL Music Radio DJ Membership Benefits
Present a radio show - 2 hour weekly time slot for 6 weeks (can be pre-recorded anytime)
12 months access to REVEAL Myriad Anywhere so you can prepare and record your voice tracks
Reveal Music Radio Mentor - one to one training/support from our experienced station boss
Website listing - your bio and show details featured on our schedule page
Podcasting - we'll mixdown and podcast your show across various platforms
Official Reveal DJ Status- as a member you could be selected for further on-air presenting gigs
Graduates will have the option to create their own show which we will podcast across various platforms and promote on-air
Backstage Pass - exclusive event invites. If we're hosting a station event, you're invited +1
Corporate Experience Packages available. Why not get your entire office involved? It's all for a great cause and your staff will have team building fun as Guest Presenters on REVEAL Music Radio.
Staff can particpiate from the comfort and safety of home, we can bring our mobile studio to your office or visit our floating studio in a top secret location (waiting list). Get in touch for more details.
Questions before you join? No problem. Drop the station boss a line...